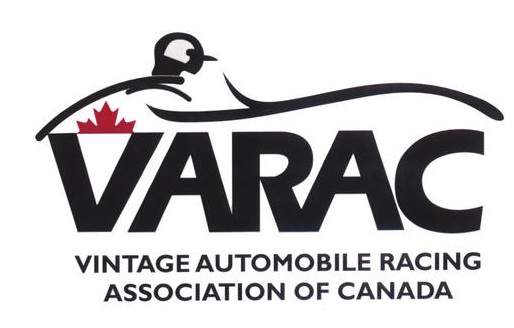 The 2011 Test and Tune Day will be held on Friday, 22nd April (Good Friday) at Mosport from 9:00 to 5:00 p.m.
This is the ideal opportunity to get your car through its Annual Inspection and do some laps of the Circuit to blow the cobwebs off it, and you!
At lunchtime, we'll serve the usual delicious burger/hot dog and soda.
DETAILS:
1. starting at 9:00 a.m., track sessions will be 25 minutes duration, with a 5 minute changeover/clean up period before the next session.
2. we will alternate sessions in 2 groups:
Group 1. Vintage/Historic and Open Wheel,
Group 2. G70+ Cars.
3. we will enter the track at the corner 1 ramp from the end of the pits. The exit is the usual way from Corner 10 – except that no cars will be allowed to stop in the pits and must move immediately through to the Paddock so we can control the number of cars on the track.
4. we are limited to 10 cars on the track at any time by Insurance requirements. Based on previous track days, this should not be a problem.
We'll work on a  "first come first served" basis but as this is testing, many cars will leave the circuit before the end of the session, so we anticipate releasing cars onto the circuit to always maintain a 10 car limit.
So you might have to wait a while until somebody leaves the track – but we do have it all day so there will be ample track time available.
5. We're using the main circuit and there will be corner worker coverage at some of the corners, so we will limit this session to Licensed Drivers and race cars only.
Mosport is a handful when you are licensed and in a race car – we are not going to use this as a training ground for unlicensed drivers or street cars.
COST AND PAYMENT
We're encouraging everyone to use our ONLINE REGISTRATIONS AND PAYMENTS system only – it makes organising these events so much easier if we don't have to handle cheques or cash on the day!
We're reflecting this in our pricing for this event:
a. IF YOU REGISTER AT THE TRACK ON THE DAY OF THE EVENT, THE COST IS $250 FOR ONE CAR AND $75 FOR EACH ADDITIONAL CAR
b. BUT IF YOU PRE-REGISTER USING OUR ONLINE REGISTRATIONS AND PAYMENTS SYSTEM, THE COST IS $175 FOR ONE CAR AND $75 FOR EACH ADDITIONAL CAR.
SO YOU SAVE $75 BY PRE-REGISTERING ONLINE!
You can pay online by Credit Card, Paypal or Direct Debit if your card has a Visa/M'Card Logo.
Our refund policy is: –
if you cancel before 8th April, you get a full refund
if you cancel before 18th April,  we'll refund the full amount you paid LESS $25
if you cancel  after 18th April, we'll refund the full amount you paid LESS $50.
Please, REGISTER BY CLICKING ON THE LINK BELOW.
Looking forward to seeing you at the Track.
You can get a copy of the 2011 VARAC schedule here so you can plan your schedule after the Test and Tune Day.
Cheers
Walter Davies
VARAC President
(647) 938 3230
https://varac.ca/wp-content/uploads/2012/06/VARAC-Logo-White.jpg
328
514
Varac.Comm
https://varac.ca/wp-content/uploads/2015/04/VARAC-Logo-241_156.jpg
Varac.Comm
2011-03-07 10:28:48
2015-04-02 16:07:18
VARAC Test and Tune Day