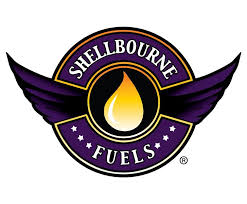 Shellbourne Fuels and BRITSPEED Announce VARAC Contingency Program
John Shane, President of Shellbourne Fuels and Shellbourne Fuels Regional Distributor, Bob DeShane of BRITSPEED have announced a new Contingency Award Program for VARAC Racers.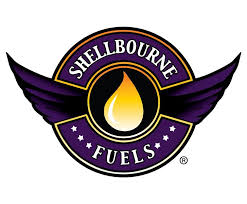 The new Contingency Program has received the approval of VARAC and is offered to VARAC Racers who are customers of Shellbourne Racing Fuels. Rather than awarding contingency prizes for place finishes as is customary, Shellbourne Fuels' new VARAC Contingency Program will ensure that all qualifying drivers will have a chance at being drawn to win.
John Shane said; "This is our way of supporting our valued customers in VARAC racing. We think that it is a fun way to give back because it gives all program participants an equal opportunity at being drawn and it does not rely on a place finish. Together with our new, just announced, VARAC Racing Fuel Pricing Program, we are extending our support for VARAC racers even further."
Contingency Program Description:
The program will offer cash-value rewards in redeemable certificates
Shellbourne Fuels and Britspeed will provide Contingency Awards to VARAC Members in good standing who run Shellbourne Racing Fuels and/or Shellbourne EXTREME Fuel Enhancers
Registration for the Program is required
Registrants will supply car and driver information and agree to placing Shellbourne and Britspeed decals on their Race Car(s) when rules allow and in all cases, on their Race Transporter
How the Shellbourne Fuels/VARAC Racers Contingency Program Works:
A draw will be made for each Saturday and for each Sunday of every event on the VARAC Schedule
Each draw will produce three redeemable certificates in the amounts of $50, $30 and $20 by the order in which they are drawn
Draw recipients may redeem the certificates when purchasing any Shellbourne Product for competition or personal use
The certificates may be used in multiples and may be transferred
For more information and to register for the Contingency Program, please call Bob DeShane at 705-878-5422 or email britspeed@mowoguniversity.com
Refer to the website for more details.
https://varac.ca/wp-content/uploads/2017/07/ShellbourneFuels.jpg
204
247
LDDALE
https://varac.ca/wp-content/uploads/2015/04/VARAC-Logo-241_156.jpg
LDDALE
2017-07-12 22:47:08
2017-07-12 22:47:55
Shellbourne Fuels and BRITSPEED Announce VARAC Contingency Program