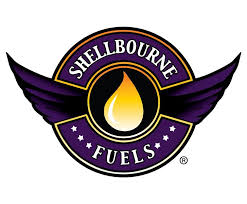 VARAC Racers will benefit from a new FUEL PRICING PROGRAM according to John Shane, President of Shellbourne Fuels. He says: "Shellbourne Fuels is very proud and pleased to support VARAC and Vintage Racing to the best of our ability. We supply the very best racing fuel blends for vintage performance engines as well as our EXTREME Enhancers and lubricants. Our goal is to ensure that VARAC racers have the best products available to deliver performance and reliability."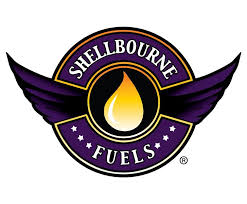 The new pricing program applies to racing fuels and has been worked out with Shellbourne's Regional Distributor, Bob DeShane of BRITSPEED Special Tuning in order to meet the fuel needs of VARAC racers through a new VARAC Fuel Pricing Schedule that includes lower, more competitive pricing.
DeShane says: "Having been a VARAC racer, I know all about the expenses that come with the sport. Now that I am representing Shellbourne Fuels, I wanted to find a way to lower that cost and make it easier on the racers. I also wanted to be in a position to offer fuel advice. Fuels are such an important element of racing and yet many don't realize the performance potential of their cars because they use an incorrect fuel. But, performance is what racing is all about. Engine reliability can also be easily compromised by making the wrong choice and that's when things get expensive."
Most VARAC racers choose to purchase fuel in twenty-litre containers. The new Shellbourne Fuel Pricing Program is designed to benefit those customers. It will involve a "Container Exchange Program" where the racer will be required to have sufficient Shellbourne branded containers to meet their fuel usage requirements as well as exchange containers. For instance, if a racer requires two 20 litre containers of fuel for a weekend of racing, Britspeed will provide those. In preparation for the next weekend of racing, the racer will exchange the two empty containers for two full containers. Britspeed will label all containers with the driver's name and fuel blend (eg. D. Smith, 110 Leaded) and this will ensure that the racer always has the right stuff.
This system will enable us to offer fuel at lower prices and it will eliminate the build-up of used containers in the racer's trailer or garage. To qualify for the lower prices of the new Program customers will need to have sufficient "Approved Shellbourne Fuel Containers". New customers will be required to make their initial purchases at the regular price. The regular price includes the container. Established customers will very likely have enough containers on hand. We will even buy back clean surplus containers at $10 each.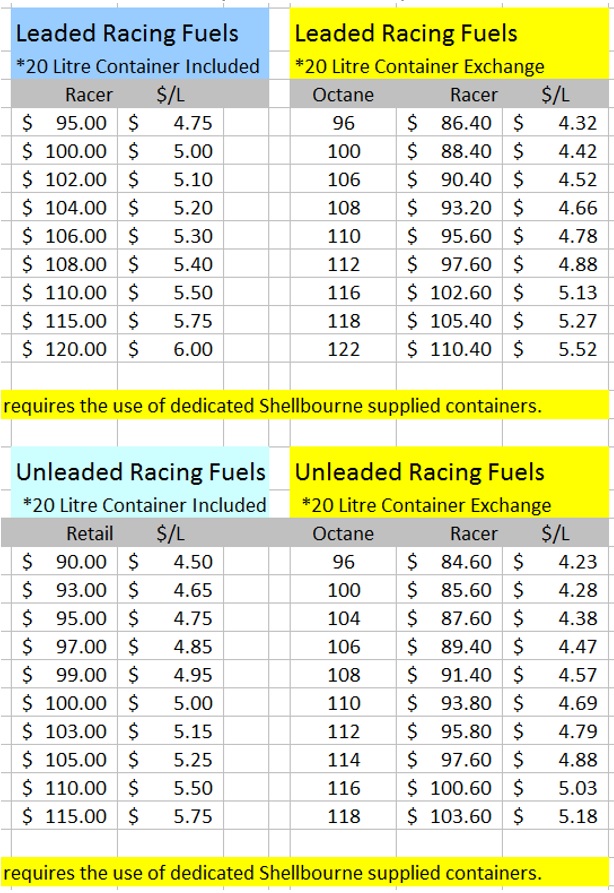 For more information, please call Bob DeShane at 705-878-5422 or email britspeed@mowoguniversity.com
Refer to the website for more details.
https://varac.ca/wp-content/uploads/2017/07/ShellbourneFuels.jpg
204
247
LDDALE
https://varac.ca/wp-content/uploads/2015/04/VARAC-Logo-241_156.jpg
LDDALE
2017-07-12 22:53:04
2017-07-12 22:53:04
Shellbourne Fuels Announces New VARAC Fuel Pricing Program