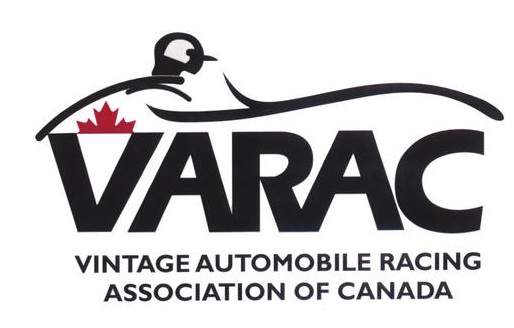 2012 CHGP June 15-17, The Greatest Show on Tarmac Plus!
The greatest Show on Tarmac PLUS!!! Checkered Flag Car Cruise, PartSource Field of Dreams Car Show, On-Track Parade Laps & MORE!
Two weeks & counting! The Green Flag will drop on the VARAC 2012 Canadian Historic Grand Prix from June 15 to 17th, 2012. Will you be there to take it?
We'd like you to join us for the best Vintage and Historic Racing in Canada on the fabulous Grand Prix course at Mosport – now renamed Canadian Tire Motorsport Park. You'll have a blast!
Millions of dollars have been spent to improve the facility at CTMP and you'll be both amazed and pleased with the changes, the most significant of which is the new double-wide and tall tunnel and all-new roadways. It is the same great historic race track with the look and feel of a new one. At LBMC, we are proud to be part of VARAC and part of this fantastic event! We've got great racing, large grids, an Enduro and that's just the racing! There's Mini Meet North, the largest annual Mini Gathering in Canada, the Checkered Flag Cruise on Friday Evening right on the hallowed tarmac of the Start/Finish straight of the Grand Prix Circuit, Wilson-Niblett Hillfest welcoming 200 Corvettes on Saturday, the Legends of Mosport Great Canadian Racers Reunion Sunday Morning, the Field of Dreams Car Show and Parade Laps Sunday morning and noon. There's good food, lots of awards, posters, event shirts, a charity – Wounded Warriors of Canada, and all sorts of activities both on and off the track to keep you entertained. You can even join our TOURING SESSIONS and get a feel for the track at brisk but safe speeds. Why not join us? Friday Evening Checkered Flag Cruise – FREE ADMISSION for all with a small donation to Wounded Warriors. SPECIAL SUNDAY GROUNDS ADMISSION PRICE OF JUST $20 PER CAR – AND FREE ENTRY TO PARTSSOURCE FIELD OF DREAMS CAR SHOW.
https://varac.ca/wp-content/uploads/2012/06/VARAC-Logo-White.jpg
328
514
LDDALE
https://varac.ca/wp-content/uploads/2015/04/VARAC-Logo-241_156.jpg
LDDALE
2012-06-05 23:47:16
2016-02-02 20:45:08
2012 CHGP June 15-17, The Greatest Show on Tarmac Plus!