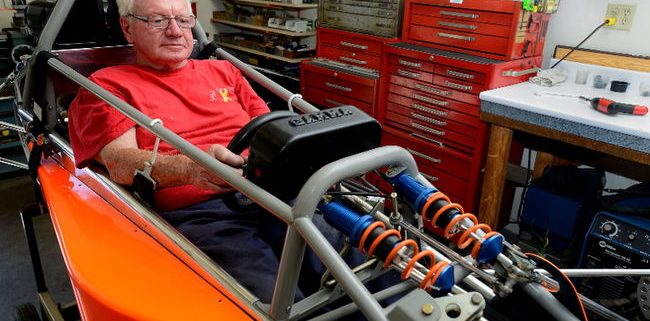 CASC-OR's Bob Long Recognized
This article was written by Charlie Pinkerton for the London Free Press
Original article can be found here.
At 80, Bob Long's as quick-witted as ever. And on the racetrack, he's the fastest he's ever been.
"Most guys my age play cards or something, well I'm bored as (expletive) with cards. I can't do that," Long said.
As the oldest fully licensed Formula 4 (F4) race driver in Ontario, Long recorded his personal best time at the Canadian Tire Motorsport Park two weeks ago.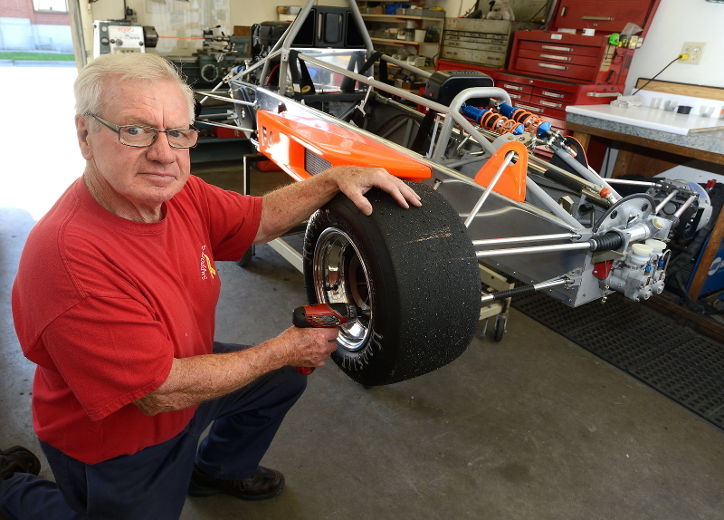 He's been building and racing his own cars since 1958, the year he moved to London and joined the London Auto Sport Club.
With the 5-foot-8 senior in the car, the Gamma II — named because gamma rays are faster than X-rays — weighs only 375 kilograms.
"I average at Motorsport — which is uphill, downhill, short corners, long corners — around 170 km/h," he said.
He races about 10 times a year.
"It's pretty nice when you get in your own car and it goes fast and you do well."
According to F4 Canada's website, Long's a 14-time national champion in the sport. But Long says being on the track isn't what he enjoys most.
"I get more of a kick out of building the car," he said.
Long was trained as a tool-and-die maker before moving to London. He spent 22 years working in the auto sector and 12 more in the food-vending business. For another six years, he dealt with air compression for a friend's company.
The senior retired for the fourth and final time 15 years ago, and with his wife, Nancy, lives in a central London home, where he maintains a house he owns next door, and keeps the Gamma II and a few other classic cars.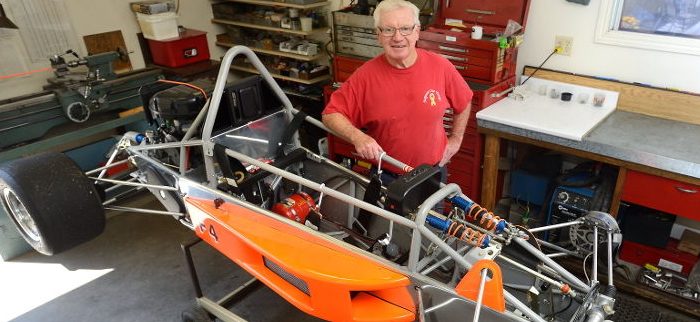 "Nothing gets easier when you get older. Nothing."
Long says if he could be any age forever, he'd pick 30.
"You're smart, you're dumb — so you can associate with anybody," Long said. "You're kind of a man, but you can still be goofy."
Long's next race is at Calabogie Motorsports Park at the end of the summer. He knows his final race is coming. He's said if someone buys his car, he will quit.
He says he's trying to sell it to the right person, preferably a woman, because that would help the sport.
Although his car is one of the fastest on the track, he's struggled with selling it. He says he's been told by other drivers that there's a stigma attached to his car.
"What kind of a stigma, it's fast?" Long asked when he heard that.
Apparently, no one will buy his car because they don't want to drive it slower than an 80-year-old.
https://varac.ca/wp-content/uploads/2017/09/LF1.jpg
426
650
LDDALE
https://varac.ca/wp-content/uploads/2015/04/VARAC-Logo-241_156.jpg
LDDALE
2017-08-10 20:09:44
2017-09-13 20:29:10
CASC-OR's Bob Long Recognized